Proton Solutions is a web Development, managed IT, and cybersecurity company serving the nation's capital and surrounding areas, including Maryland and Virginia, with over a decade of service.
Founded on the ideals that the client is always right, customer service is our way of life and why we maintain an unwavering commitment to our clients across each of our service areas.

Elegant web design, professional Development, Hosting and Custom softwares for small and large businesses 
Unparalleled end-point protection,Professional Security With Reliable Service, Say goodby to Randsomeware!
Worry-free work environment for everyone, We possesses the capabilities to accommodate solutions of varying scale.
Trusted Over 200+ Companies in the United States





Whether they are requirements or best business practices, cyber security is a problem we must all address. All our assessments are performed against the ISO27001 framework. Most organizations use ISO as a security measuring tool; however, these standards should be viewed as a purposeful selection and a customized listing of security controls for companies and organizations.
Proton Solutions can help you align with and even certify to ISO27001 or NIST 800-171. In addition, we can provide risk assessment services, audits, security awareness training, virtual CISO, incident response, and many other cyber-related services.
We strive to bring the latest technology to your fingertips. Whether it's Web services, Managed IT services, cloud computing solutions, cybersecurity upgrades, or information compliance
with more than 15+ years of experience. our experts are ready to act as a force multiplier to keep you on top of the issues that matter so you can meet and exceed your organization's goals.

When the internet goes down or a computer goes haywire, it can ruin your entire day. Stay productive and stop worrying about losing a day's work with Proton Solution's instant IT support, we are there for you!
Our on-site assistance for your IT infrastructure can help get your technology issues fixed, deployed, and running smoothly whenever required. Proton Solutions will be there when you need it the most.
Proton Solutions offers custom web development services, combined with a wide range of hosting services for small and medium businesses. We offer you the best-in-industry uptimes, response times, and full-page load speeds. Load speeds such as those we offer through our broad range of industry-leading providers create an outstanding user experience for your website's visitors and customers. One less thing to worry about!
LOOKING FOR THE RIGHT IT SUPPORT PARTNER?
Simple pricing. Clear technology priorities. Continuous business insight. And security baked into every level. At Proton Solutions, we're shaking up IT services and future-proofing US businesses with unrivaled insight into our clients' Web Development technology and IT security needs.
We build custom software to better digitally connect you to your customers

IT security planning to avoid cyber breaches & data loss.
Technical support for your IT infrastructure & devices.

Access your company data anywhere at any time, securely and managed by Proton Solutions
Cybersecurity training, certifications, and research. Offering more than 10 courses across all practice areas.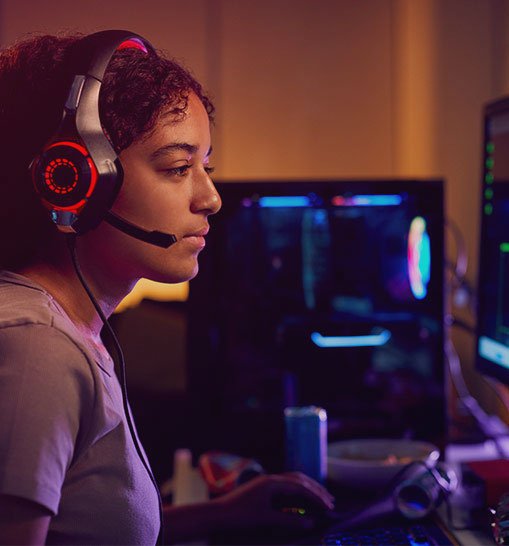 Frequently Asked Questions?
By clicking Subscribe you confirm you have read and agree to our Terms of Use and acknowledge our Privacy Policy.